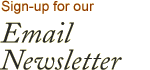 Excellent! The best peanuts by far!





- By psychic medium karyn reece on Feb 8, 2015
I am nuts over these nuts! Everytime i entertain my guests rave about these nuts! Karynreece.com
Our top favorite peanuts





- By Jane Field on Jan 23, 2015
A friend of mine introduced me to The Peanut Shop when I went to visit her in Virginia a couple years ago. I bought praline glazed peanuts to take home and we have been buying it online since. Perfect mix of sweet and salty, big peanuts. Good with hot tea also. Love it!!! Tip: if you want this year-round try Amazon.com in summer when The Peanut Shop doesn't ship them (they said the peanuts clump together in hot weather).
delicious peanuts





- By irene harris on Nov 7, 2014
love them.love them.i was in charleston on the oct.23rd 2014.i just happen to peep inside to see what was happening and i was thrilled to see so many flavored peanuts.i am a peanut person. these peanuts are so delicious i couldn't put the can down i will be ordering the pecans. i can't wait.
Delicious





- By Mel Medina on Sep 11, 2013
My co-worker went to VA on vacation and came back with a 12oz can for me. These are truly the most delicious glazed peanuts I've ever had! Thank you Lil and thanks to the makers of these wonderful Praline Glazed Virginia Peanuts!
Loupa





- By Lou DiBuo on Jul 3, 2013
These are the best ever. They god down so easy - can't stop eat'n them. Bought then in Charlston, NC but now I can get them online.
Pretty good





- By Tina Gast on Mar 6, 2013
I thought they were pretty good but I thought that they were going to be sweeter then they were. I'm glad I bought them while on sale but wont order them again. Now cant wait for my chocolate covered peanuts to arrive.
Hooked





- By L.Marshall on Oct 22, 2012
My husband and I bought these peanuts in April while visiting VA. We loved them. Went back and bought another can. Then once home ordered 2 more cans online. Now we're ordering 2 more. We love them!!
Best Thing Ever





- By Frank Fitz on Oct 5, 2012
Bought a tin to give to our neighbors after tasting them in the shop in Williamsburg. They just reported they are the best thing they have ever tasted.
Write a Review
| | | |
| --- | --- | --- |
| Service | Charge | Normal delivery |
| Standard | No Charge | 5 – 7 business days from ship date |
| Express | $15 per item | 2-3 business days from ship date |
| Super Express | $25 per item | 1-2 business days from ship date |
Saturday Delivery: Call 1-800-637-3268 for options.
Items normally shipped through UPS.
Perishable items are shipped Monday and Tuesday only with Standard Delivery.