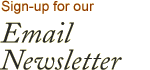 Crazy Good Peanuts





- By Eileen Matthews on Mar 15, 2012
I am a peanut lover and I have to say, these are the best peanuts ever. They have a distinctive crunch, are very fresh and are not greasy like some other similar peanuts. A friend introduced me to these and now I am hooked!
Miss





- By Grace Colbert on Feb 21, 2012
I was shopping at a damaged freight location in K.C. and a 32oz. can of Handcooked Virginia Peanuts was among the canned goods...the only can of Virginia Peanuts available to purchase. I bought that one and when it was all eaten I found this web site posted on the empty can. Thank goodness I found out where to order more of those wonderfullly delicious peanuts, the best I have ever eaten! Thank You for the gift of yummyness! Grace
Best peanuts anywhere!





- By Jack Dobbs on Feb 21, 2012
Simply the best peanuts you can buy. Flavor, freshness and quality are always right on!
Superior Peanut





- By c naylor on Sep 25, 2011
Honestly some of the best peanuts i've ever tried. Excellent flavor and crunch. My puppy loves 'em too!
Great peanuts!





- By Peter Uzzi on Dec 16, 2010
I first tasted these absolutely delicious peanuts when I received a can of the jumbos as part of a gift bag after a charity spinning event. Since then I order them by the case!
Write a Review
| | | |
| --- | --- | --- |
| Service | Charge | Normal delivery |
| Standard | No Charge | 5 – 7 business days from ship date |
| Express | $15 per item | 2-3 business days from ship date |
| Super Express | $25 per item | 1-2 business days from ship date |
Saturday Delivery: Call 1-800-637-3268 for options.
Items normally shipped through UPS.
Perishable items are shipped Monday and Tuesday only with Standard Delivery.