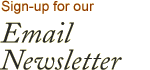 dill-icious!





- By Mary James on Oct 24, 2011
I tasted these at the Savannah Georgia store on River Street. Wow! What a wonderful explosion of flavor. If you love the flavor of dill this will delight your senses!
Outstanding





- By Brian Nichols on May 14, 2012
Bought these at the store in Charleston, SC. Best peanut I have ever had. You can't eat just one!
What a surprise!





- By Joyce C on Jun 6, 2012
Tried these nuts on a Williamsburg trip in December. We are not normally peanut eaters, but I brought a can home because they were SO GOOD! We are addicted!! Just placed an order for them because my daughter keeps asking when we are going to get more! Now we can't wait until they arrive!
Wonderful





- By Anonymous on Jun 28, 2012
These things are fantastic. They are going very fast in our household! A great gift because who has dill pickle peanuts? We will definitely get them again.
So Good!





- By Tim Hook on Jul 6, 2012
I tried these at the Charleston location and bought a can instantly! They are amazing!
Addicted





- By SM on Jan 12, 2014
Completely addicted. Must get more.
Write a Review
| | | |
| --- | --- | --- |
| Service | Charge | Normal delivery |
| Standard | No Charge | 5 – 7 business days from ship date |
| Express | $15 per item | 2-3 business days from ship date |
| Super Express | $25 per item | 1-2 business days from ship date |
Saturday Delivery: Call 1-800-637-3268 for options.
Items normally shipped through UPS.
Perishable items are shipped Monday and Tuesday only with Standard Delivery.