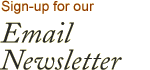 Omg loved them!!!





- By Krys on Oct 8, 2014
They were the best I will be buying more if you never tried these please do!!!
Best Ever!!





- By michelle bushey on Mar 11, 2014
Just bought a tin of this amazing treat while visiting in Charleston. Cannot begin to describe how heavenly this stuff is. I just opened the can this morning and already placed my first order!!!
Chocolate peanut brittle





- By Bob on May 1, 2013
Amazing peanut brittle, bought in charleston,sc. Some of the best I've ever had, killed me to finish the can off. Definitely get some more!'
Ahhhhh





- By Linda Fake on Jan 29, 2012
You can't get any better than this. I savor every bite!
AMAZING!!!





- By Patience on Jan 27, 2012
I have never liked peanut brittle, but where I work a resident brought this in as a gift for Christmas and I fell in love with it! It's so delicious and soft. Its certainly AMAZING! You will not be disappointed!!
Sooo good





- By Cindy on Jan 15, 2012
This was by far the best peanut brittle I have ever had, and to cover it with chocolate. WOW!!!!!!!!
Best Ever!





- By Karen Reed on Dec 14, 2011
Best brittle I have ever eaten. Very soft and delicious!
YUM





- By Alexis on Dec 4, 2011
This is so amazing! You can eat a whole tin!!
Write a Review
| | | |
| --- | --- | --- |
| Service | Charge | Normal delivery |
| Standard | No Charge | 5 – 7 business days from ship date |
| Express | $15 per item | 2-3 business days from ship date |
| Super Express | $25 per item | 1-2 business days from ship date |
Saturday Delivery: Call 1-800-637-3268 for options.
Items normally shipped through UPS.
Perishable items are shipped Monday and Tuesday only with Standard Delivery.